Working remotely does not have to be repetitive and boring. Doing daily yet meaningful tasks will significantly improve your well-being and increase your productivity. 
Here's a little guide on how to make your August more interesting!
August 1 National Girlfriend's Day
This pertains to our girlfriends who have been with us throughout all the important events in our lives! It does not matter whether they are your work, school, or virtual friends, as long as they made certain memories with you. So do not forget to send greetings and to check on them. One simple gesture might mean a lot to other people!
August 2 –  Ice Cream Day
Ice cream is a good pick-me-up dessert that can help you through heartaches and most especially – a bad day at work. Do not forget to send one to your loved ones, especially if you know they are having a bad day.
August 3 –  National Watermelon 
Did you know that watermelon is 92% water? Beat the warm afternoon sun with this refreshing, rejuvenating fruit. Remind yourself and your friends to take a couple of slices and literally eat your water through this refreshing fruit.
August 4 – Single Working Women's Day
Women are strong. Women are fighters. For several years, women had continuously fought for their rightful place in society. Now, as more and more women are taking over the world, it is time to appreciate all their hard work that has inspired millions of girls to dream and aim higher. Post a selfie of a remarkable woman who has continuously inspired you to do your best at whatever battles life has given to you.
August 5 –Underwear Day
Underwear is an essential part of our daily wardrobe. It tucks in all the jiggles and keeps our private parts safe. Go raid your closet and wear your fanciest underwear even though you are just working from home. This will not only boost your confidence but will also motivate you for the day. There's nothing more appealing than working in your best underwear!
August 6 – International Beerday
Known as the most consumed alcoholic drink in the world, it's no wonder why this drink has Its own day. So get yourself a mug or two and treat yourself for a day's hard work because You deserve it!
August 7-  Hangover Day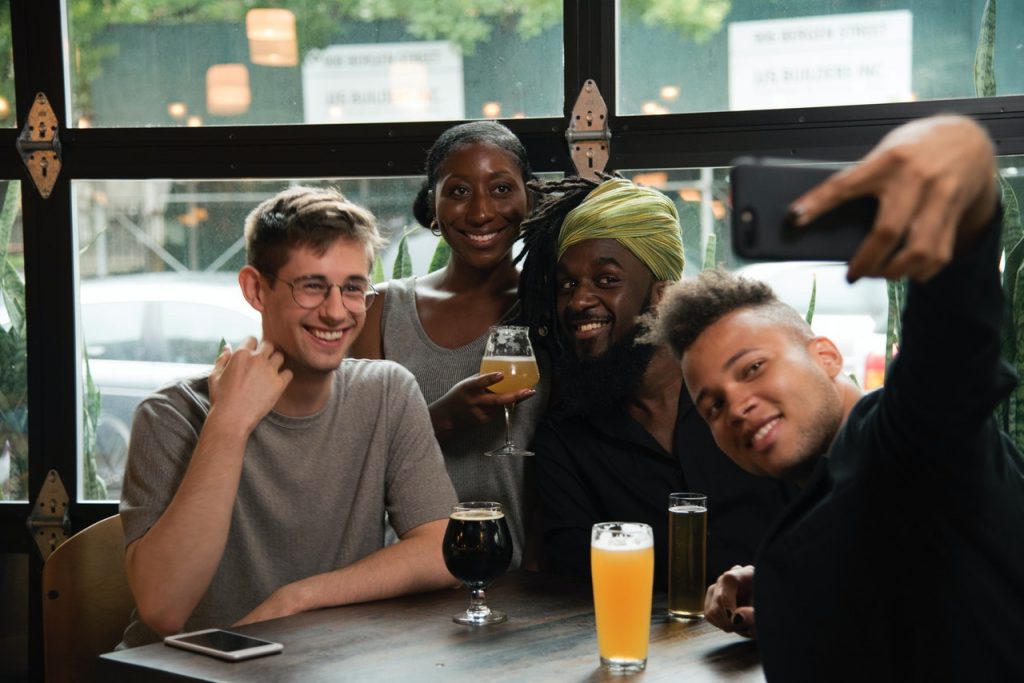 What comes after a night of pure unadulterated fun? Hangover! Time to get on social media and share a few tricks and home remedies to help people get rid of the unlikable effects of alcohol.
August 8 – World Cat Day
Cats… those fluffy creature that we get too fond of! They are with you through your best and worst moments. Time to give back by giving them extra time for hugs and cuddles! Do not forget to share your sweet moments and show the world your amazing pet!
August 9 – National Book Lover's Day 
There's nothing more educational than reading a good book. It can take you to places you've never been before, to ancient times, or even to situations you have never thought of. Challenge yourself by making at least 5 book references in your conversation with everyone before this day ends!
August 10 –  Lion Day
With its thick mane and deafening roar, who wouldn't be able to recognize the King of the Jungle? And what better way to celebrate them than by watching documentaries about these beasts!
August 11 – World Calligraphy Day
It's never too late to learn new skills! Sign up for Calligraphy tutorials or watch YouTube videos on how to perfect your calligraphy skills and be able to witness as your hand creates a flow of magic from your pen to your paper!
August 12-  Youth Awareness Day!
Youth is the future of our society! We all know how crazy and fun it is to be young and free from all adult responsibility. Time to reminisce and connect with your old friends by posting an old teenage group picture on social media! This will not only bring back the good times but will also help you bond with your long-term friends.
August 13 – Left Hand Day
Approximately only 10% of the entire world population are left-handed! Take this day as an opportunity to see things from a lefthander's perspective! Challenge yourself by doing all your task using only your left hand!
August 14 – National Financial Awareness 
There's nothing more appealing than a person who knows how to handle his or her finances. Time to re-evaluate your budget plan and know whether you are still on track in terms of your financial goals.
August 15 – National Relaxation Day
Relaxing is good for you. Your overall well-being is greatly affected by stress. Although it may seem like a lot of work, it is important to give yourself some time to relax. This basically day revolves around avoiding all the things that stress you and doing all the things you love. Do all the things that make you feel relaxed.
August 16 – National Tell A Joke Day 
Humor cures everything. One single joke can make someone's day! It would not hurt to tell a couple of jokes to your friends or colleagues. Always remember to never ruin your joke by perfectly executing the punchline.
August 17 –  Thrift shop  Day
There's nothing wrong with being frugal, especially during this time where a lot of people have no job. It's time to wear your most high fashion looking thrift shop steals, and do not forget to post them on social media.
August 18 –  National Couple's Day
Love makes you euphoric and high. The feeling of being in love is addictive. Your romantic partner has been with you ever since the beginning and has been there for you whenever you have a bad day. Celebrate each other by sharing your love with the world. Post a cute photo of you together with a short but meaningful caption.
 August 19 – Photography Day
The time to ditch the usual habit of taking random selfies on your wall mirror. Instead, open your curtains, set up your lights, and do a little creative photoshoot! Let that inner artist come out inside of you, and do not forget to share your pictures on social media!
August 20 –  Mosquito Day
This day marks the day wherein Ronald Ross discovered that female mosquitos are the ones that transmit Malaria to humans. One way to prevent an outbreak in the community is to keep our environment clean. Set aside a little time, turn off your electronics, and turn your cleaning mode on!
August 21- Honeybee 
Aside from providing us with delicious honey, bees play an important role in our ecosystem. Challenge yourself by using honey instead of sugar! Cut your sugar intake and indulge in the sweet and healthy benefits of honey!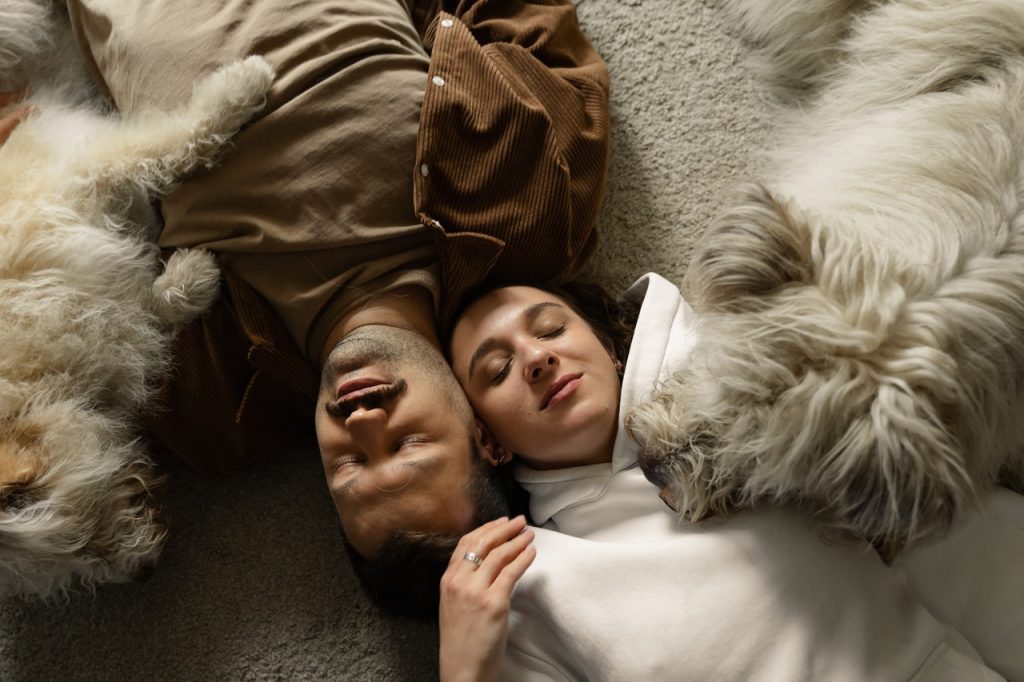 August 22 – World Plant Milk
This day goes out to our lactose-intolerant friends who cannot drink animal milk without the irreversible, often smelly effect. Treat yourself by searching coffee recipes online and make one using plant milk! You'll never know, but you might fall in love with the taste of it!
August 23 – Sponge Cake Day
For a lot of people, cakes are guilty pleasures. They taste yummy, but they can be pretty heavy on the hips. But it wouldn't hurt to eat once in a while. Pamper yourself by sharing a slice or two of this yummy cake with your partner or loved ones.
August 24 – Strange Music Day
We all have our go-to playlist, but sometimes it would hurt to try and listen to other music. Open whatever streaming platform you have, download and listen to songs from genres you think you would never listen to. You know what people say: You'll never know until you've tried it!
August 25 – Banana Split Day
There is nothing more satisfying than ice cream inside a banana covered with whipped cream and chocolate. You can go out and share one with some friends- it's called banana Split for a reason.
August 26 – National Dog Day
Dogs are man's best friends. They accept you for who you are and will never betray you. Celebrate them by treating them on a day of dog hygiene and grooming. But of course, they would also really appreciate you just spending additional time for cuddles and treats.
August 27 – Just Because Day
On this day, you don't need any specific reason to do the things you want to do. If you're going to eat a double cheeseburger despite being on a diet, or want to visit the mall wearing your most laidback outfit, it doesn't matter. This day is also a great way to execute a random act of kindness. Greet your neighbors, pick up your trash or simply check on the people that matter to you
August 28 – National Bacon Day
One thing is for certain- we all love bacon! It wouldn't hurt to put on your chef hat and create your own dish with bacon as your main ingredient! Of course, do not forget to share your new recipe on social media and let other people taste heaven brought by bacon!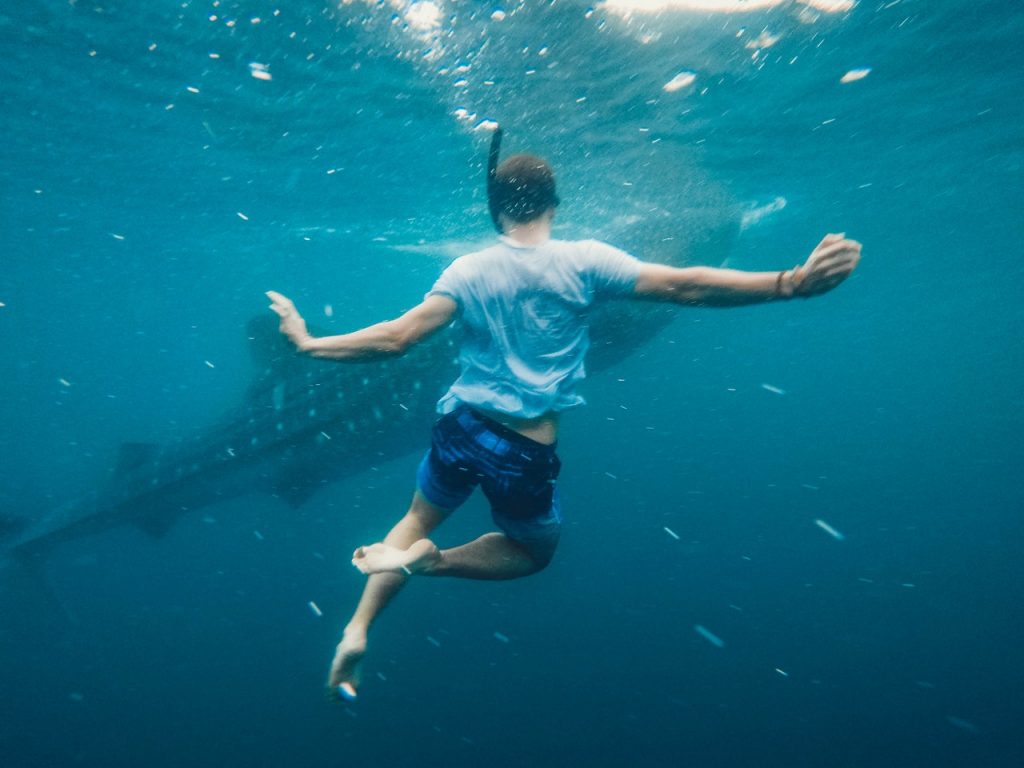 August 29 –  National Lemon Juice
Lemon Juice is an excellent refreshment for burning hot weather. Indulge in its sweet and citrusy flavor, which will surely cure your thirst! Do not forget to take a selfie and share it on social media.
August 30 – Whale Shark Day
Despite their enormous size, these creatures are known to be majestic, gentle giants! Celebrate them by watching documentaries about sea wildlife and learn about how you can help them.
August 31 – World Distance Learning Day
The pandemic brought upon by the Covid19 pandemic has extremely changed the course of distance learning. Online classes are now a part of the new norm. Sign up for a short online course to gain new knowledge or learn a new language to better communicate with your clients. 

Read more about Lifestyle on LFS Consulting.