While the rainy days are coming, the summer heat isn't over yet.
We are back to give you your dose of holiday goodness to spice up your social media activity and beating the summer heat.
P.S. Just to segue, get vaccinated when you have the chance.
June 1: Say Something Nice Day – Giving compliments can make someone's day better. Be sure to give yours today to the people dearest to you and even to people online. Let's all uplift each other's spirits today by saying something nice to each other.
June 2: Rocky Road Day – Summer is still on and what better way to beat the heat than to eat some rocky road ice cream. This sweet mix of chocolates, marshmallows, and nuts is not only there to cut your sweat but also to satisfy your sweet tooth.
June 3: National Egg Day – How do you like your eggs cooked? Poached? Sunny-side up? Scrambled? Hardboiled? Well, whatever it is, today's the day of eggs, a staple food in any breakfast meal. Wake up early for breakfast today and show the online world how you like your eggs cooked.
June 4: National Donut Day – How can anyone not love donuts? This round-shaped dough with a hole topped with our favorite flavors is a go-to snack that is sure not to disappoint. Go treat and buy yourself some donuts to eat and pair it along with a good cup of coffee, perfect for your Instagram feed.
June 5: World Environment Day – An annual celebration spearheaded by the United Nations, this aims to raise awareness and action for the protection of the environment. As individuals, our passion for safeguarding our environment should never diminish since what we have today, we got from Mother Earth. As social media managers, with social media platforms at the palm of our hands, making a difference is bigger and far-reaching than ever. Today, continue to make a difference for the environment.
June 6: National Eyewear Day – Eyewear today evolved from being not only an accessory for comfort, to an accessory for fashion and technology. If you have one, flaunt it today by taking a selfie with it and posting it on your stories, as a "thank you" ode to this accessory and being one with celebrating its brilliance today.
June 7: Chocolate Ice Cream Day – It's hard to imagine chocolate not being an ice cream flavor. Of course, it had to be, then it wouldn't even have its own holiday. Today, go grab yourself a cup of chocolate ice cream to quench your chocolate cravings and to share online to tell people what they're missing today.
June 8: Best Friends Day – They are there when we need them, to guide us at our mishaps, to laugh at our jokes and our stories, and to treasure what we have with them and other people in this world. A best friend can be anyone from your high school or college classmates, to your relatives, to your siblings, and even to your grandparents. Today, it's their day, and what better way to appreciate our best friend is to give them a gift, may it be a token, a song, or a poem.
June 9: Coral Triangle Day – Coral Triangle is the world's epicenter of marine biodiversity, found in the ocean beds within the archipelagic Southeast Asian countries, and with our pursuit for environmental conservation and protection lies also the need to take to the oceans being also one of our daily providers. Take to social media today and raise awareness of the essence of marine life and biodiversity in our daily lives.
June 10: National Iced Tea Day – Iced teas are great complements to our afternoon food breaks in the summer. Sure to quench your thirst and cool you down all summer long, take a sip and indulge at the moment with a selfie, and sharing to people online how you enjoy most of the season's hot afternoons.
June 11: Cotton Candy Day – This piece of dessert that looks a big lump of cotton is such a childhood treat that we didn't care anymore about cavities. With it being such a significant part of our childhood, it deserves its own holiday. Coming in different colors, choose yours today and take to Instagram and Facebook how much you enjoyed cotton candy as a childhood treat.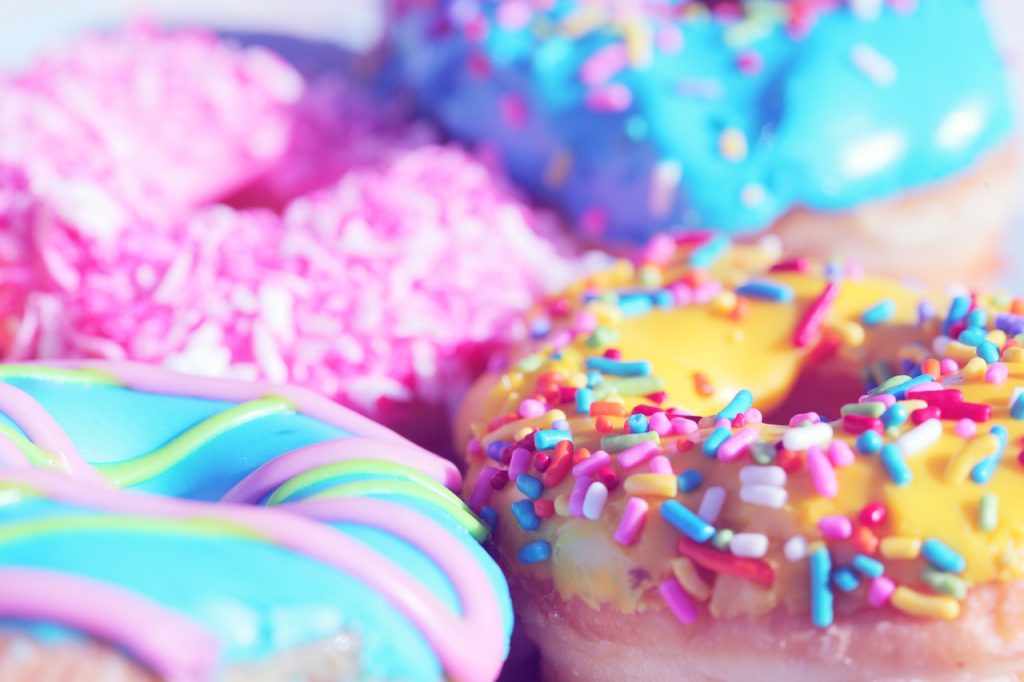 June 12: Worldwide Knit (and Crochet) in Public Day – Knitters unite! Since it's still a pandemic, the public is somewhere online already. To knit and crochet is so fun and relaxing that people at home trying to beat boredom are already turning it into a hobby. If you do this, this is your time to shine and show to people how much of an artist you are with your knits.
June 13: Write to your Father Day – Even if it's still a week before Father's Day, let us give our fathers, aka our Dads, Papas, Pas, and even our Grandpas, a letter so that they'll know that they're not only appreciated during Father's Day but in every single minute of their lives. Never forget to write yours with an "I love you Dad. Thank you for everything!"
June 14: World Blood Donor Day – Donating blood can save someone's life, and with the constant need for blood donors, especially in today's time, one can make a difference for humanity through being one. Today, let us celebrate blood donors by thanking them, and if you're open to being a donor, reach out to blood banks to give your share of life to people in need. Please take necessary caution though when going outside. Basic PPEs are a must!
June 15: Worldwide Day of Giving – Is it Christmas already? Nope, but this doesn't mean giving should happen only in Christmas. Giving should be an everyday endeavor, may it be an actual thing or an abstract thing. It can be a compliment, a gesture, a favor, a donation, or an actual present. Today, we remind ourselves about the beauty of giving and expecting nothing in return but thanks and gratitude.
June 16: World Sea Turtle Day – The oceans are the go-to places for human waste, plastic especially. And the usual victims of our carelessness are Sea Turtles, with plastic waste getting stuck to crevices and limbs of these poor sea creatures. Today, we should continue the battle against improper handling of waste and raise awareness of the importance of all marine life, especially Sea Turtles.
June 17: Eat All Your Veggies Day – Eating veggies was a love-hate relationship for most of us as children back in the day. As adults, it's most likely we either hate it or we love it. Today, however, let's set aside the hate and acknowledge the love because today is Eat All Your Veggies Day. It's an understatement to only say that veggies are healthy, but they are also delicious given the right food with the right recipe. Concoct yours with a delicious veggie recipe today to share to the online world.
June 18: International Sushi Day – A dish that is unique to Japanese culture, the popularity of sushi has gone international, which is why it has its own holiday. As social media managers, you are expected to be creative in every content that you make, and what better way to show creativity than to create your own sushi at home and with your own recipe. Itidakimasu!
June 19: Eat an Oreo Day – The United States best-selling cookie is the Oreo, and today, it's best-selling capabilities has reached a milestone that it also earned its own holiday. Grab some milk today to drip your Oreo into and eat to your heart's content. Don't forget to take some snaps as well for your social media stories.
June 20: Father's Day – You've sent your letter already, this time, we celebrate our remarkable Dads and even Granddads with everything special. There's no limit to what you can do, treat your father to a good dinner at home, watch a movie as a family, sing karaoke, anything! Today, our Dads are our superstars, so let's make this day count and more special.
June 21: Summer Solstice – It's that day of the year when people are drawn to the Stonehenge to witness the start of the summer solstice. This time of the year marks the longest day and shortest night, so make the most of it like how Phineas and Ferb did daily during their summer, which is to get creative.
June 22: Onion Rings Day – Of course, a summer break isn't complete without some crunchies to snack with. With onion rings, you are sure to make your day better. Making one at home is the best option, but might I tell you, the perfect onion ring recipe is easy to say but tough to do. I know you can handle it though. (Ready some napkins though, you might cry with these onions.)
June 23: National Pink Day – We've had International Day of Pink already, but we celebrated it again, this time highlighting the color pink. Then again, who says pinks are for girls? I say it's for all, a color of unity and a color of acceptance. Be one with people in Pink day today by posting a profile picture of yourself online wearing anything pink.
June 24: International Fairy Day – Fairies are among our young children's fantasies to want to be, and us adults I assume, still also wants to be one. Every culture has its tale of what fairies do and what they look like, so it's no surprise how we would want to come together to celebrate fairies, and for filling our childhoods with magic, wonder and happiness. What would you do today? Dress up as a fairy maybe?
June 25: Global Beatles Day – The Beatles are among the best-selling bands of all time, with masterpieces such as Hey Jude and Yesterday. In Global Beatles Day, share your love of singing their songs by singing karaoke in your homes with your family, because they're sure to be fans too, and posting a video in your stories afterwards. Your audience are sure to react, but "Let it be".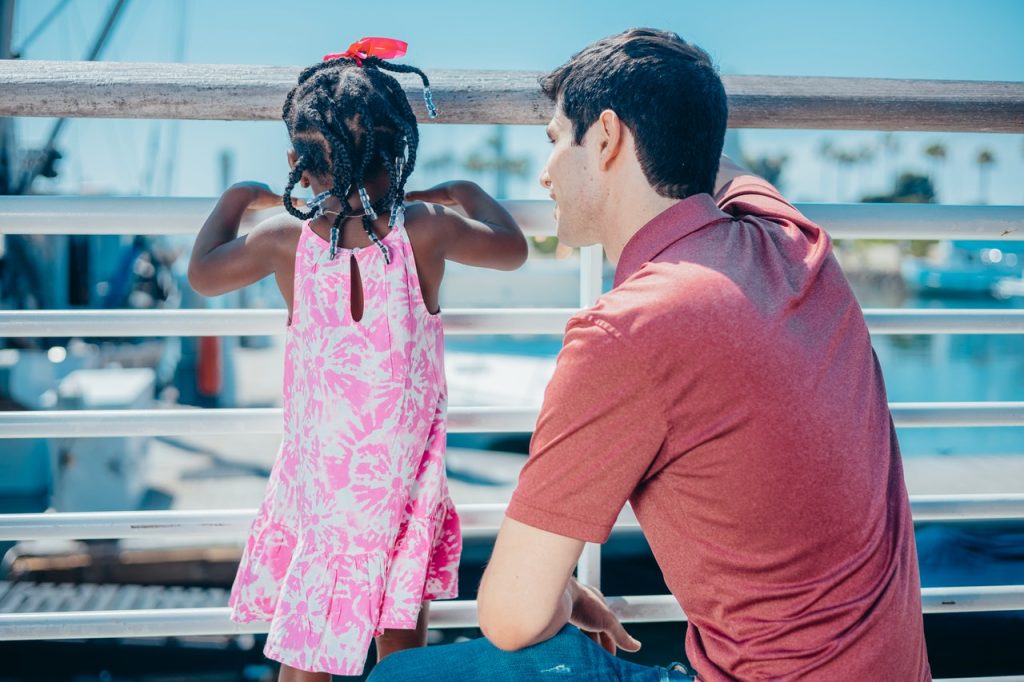 June 26: Chocolate Pudding Day – We've had rocky road and chocolate ice cream. To complete the trinity, let's eat chocolate pudding. A great day to celebrate today is to make one yourself. Consisting mostly of cornstarch, cocoa and sugar, find a recipe online, do the process, and eat it chilled. Again, don't forget the cameras for a photo finish and for social media postings afterwards.
June 27: National HIV Testing Day – Today, not only do we encourage testing but we also join people from around the world in ending the stigma against people with HIV. Take to social media to encourage and educate your audience about HIV, and to get tested regularly as a means to battle this stigma.
June 28: National Tapioca Day – Give thanks to the cassava plant today for the gift that is tapioca, for being in our recipes for centuries and for filling our cups of milktea with an extra dose of deliciousness and happiness.
June 29: Camera Day – The origin of the camera dates back centuries, through the use of holes, lens, mirrors, and covers. Over the centuries up to today, it had gone through technological marvel that it revolutionized all forms of entertainment and how we gather knowledge. Today, we celebrate the camera by all means possible with a camera. Make a movie, take a selfie, anything!
June 30: Meteor Day – If you're away from the city, your chance for a breathtaking view of the night sky is a surefire. For this night, along with viewers from around the world, take a breather, lie down, and look above to see the universe make a feast for the eyes. If you spot a "shooting star", don't forget to make a wish. Get creative also with a camera and post a magnificent photo of the night sky as a great end to a great month that is June.
Read more about Lifestyle on LFS Consulting.