The recent widespread accessibility of social media to the general masses has opened numerous opportunities for people to connect. Platforms such as YouTube, Facebook, Tiktok, Instagram, and Twitter have gained even more traction because of the pandemic—as a temporary means for people to quench their social cravings/needs. 
The surge of users in these platforms is also an excellent opportunity for businesses to flex and share their brands and products globally, especially on Instagram. Instagram was first launched in 2010 by Kevin Systrom. The website was initially planned as a photo sharing and video sharing website with an emphasis on aesthetics. Kevin Systrom said in an article that "'He wants everything to be at a level of quality because he believes in that quality." On the launch date alone, the application had 25,000 users signed up. After two years, Facebook CEO Mark Zuckerberg took an interest in the platform and acquired it for 1 billion dollars.
According to Lua (2021), Instagram ranks sixth in the most popular social media with a billion monthly users or MAUs (around 13% of the world's current population.) Instagram is also one of the standard social media platforms businesses use. According to Mention (2018), around 71% of American businesses use Instagram.
So why is Instagram a well-sought platform among businesses and brands?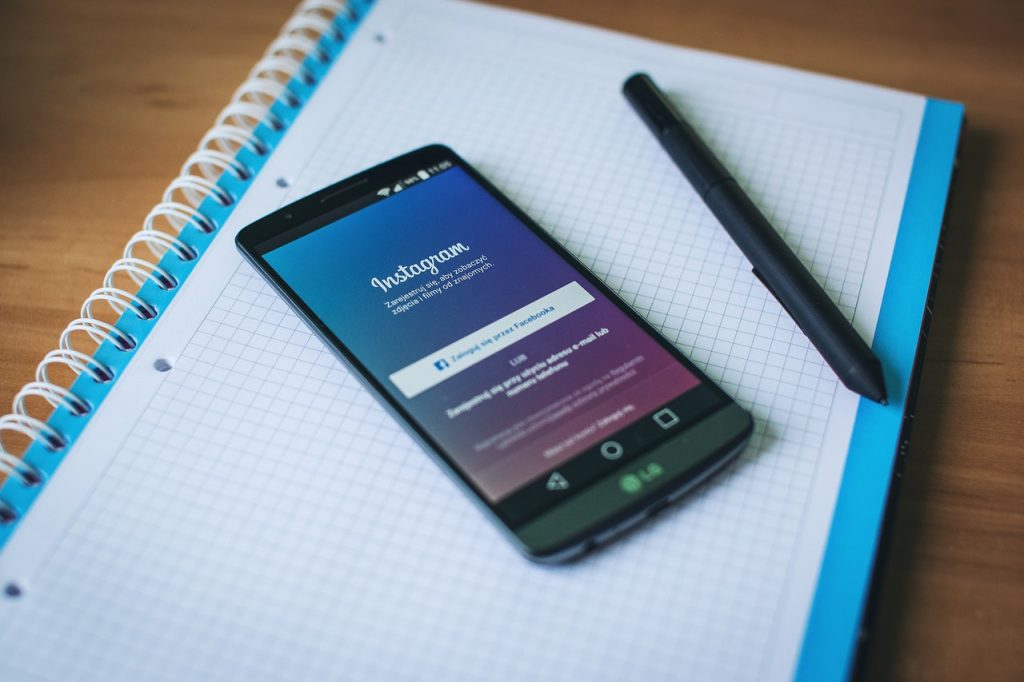 A few of the reasons include high levels of creativity, a suitable algorithm, a highly visual platform, etc. Unlike other social media platforms, Instagram puts more emphasis on user engagements on both ends. In a study done by Socialbakers (2018), Instagram generates engagements 4x more than Facebook. As a result, Facebook (2019) has noted that Instagram helps 80% of its users decide on products.
Maximizing Instagram presence also means taking into consideration your Engagement Rate. According to Oberlo (n.d.):
"Simply put, your Instagram engagement rate is the sum of the likes and comments that you receive per post, divided by the number of followers that you have."
To calculate the engagement rate is a straightforward process. You add the likes and comments per post divided by the total number of followers times a hundred. If you scored near the 1%-5% range, then you are doing good. But if you scored low, then what are sure ways to boost your Instagram Engagements? Worry not; we got you covered in a separate article.
References:
Jipa, A. (2018). 12 Ways to Boost Your Instagram Presence. SocialMediaToday. https://www.socialmediatoday.com/news/12-ways-to-boost-your-instagram-presence/516037/?fbclid=IwAR304BclNGNh54CVWOk6jF9WvCPHLJTt2V4K271J0TGV8xu9Y4ErExKrNlI
Phillips, A. (2021). 23 Ways to Easily Increase Instagram Engagement in 2021. Falcon. https://www.falcon.io/insights-hub/topics/social-media-strategy/21-tips-increase-instagram-engagement/
Roach, A. (2020). Instagram Engagement: What is and How to Improve it. Oberlo. https://www.oberlo.com/blog/instagram-engagement-improve
Mohsin, M. (2021). 10 Instagram Stats Every Marketer Should Know in 2021 (Infographic). Oberlo. https://www.oberlo.com/blog/instagram-stats-every-marketer-should-know#1_How_Many_People_Use_Instagram
Facebook IQ (2019). How Instagram Boosts Brands and Drives Sales. Facebook. https://web.facebook.com/business/news/insights/how-instagram-boosts-brands-and-drives-sales?_rdc=1&_rdr
Buryan, M. (2018). Instagram Engagement: Everything You Need to Know (Exclusive Stats). Socialbakers. https://www.socialbakers.com/blog/instagram-engagement
Rene, C. (2020). Instagram Engagement Report 2020: What We Learned from 48+ Million Posts. Mention https://mention.com/en/blog/instagram-engagement/
Read, A. (n.d.). 12 Tactics for Instagram Growth. Buffer. https://buffer.com/library/instagram-growth/#11-link-to-your-instagram-from-elsewhere
McCoy, J. (2016). 10 Ways to Grow an Organic Instagram Presence. https://www.socialmediaexaminer.com/10-ways-to-grow-an-organic-instagram-presence/.
Social Media Examiner. https://www.socialmediaexaminer.com/10-ways-to-grow-an-organic-instagram-presence/
Barnhart, B. (2021). 15 Tips to Building a Better Social Media Presence. Sprout Social. https://sproutsocial.com/insights/building-social-media-presence/
n.a. (n.d.) Instagram. Wikipedia. https://en.wikipedia.org/wiki/Instagram
Blystone, D. (2020). The Story of Instagram: The Rise of the #1 Photo-sharing Application. Investopedia. https://www.investopedia.com/articles/investing/102615/story-instagram-rise-1-photo0sharing-app.asp
Trait, A. (2020). How Instagram Changed our World. The Guardian. https://www.theguardian.com/technology/2020/may/03/how-instagram-changed-our-world
Read more about Marketing on LFS Consulting.