LFS Consulting founder Lina Fe Simoy delivered a presentation at Ladies Enrichment Club Worldwide Online Conference on Oct. 4, 2021. The conference was organized by LEC Online Marketing — a Dubai-based network of businesswomen led by Zelda Du Toit. The event featured business leaders from a wide range of sectors, coming together in one shared vision to inspire and support women worldwide.
Now available in Ladies Enrichment Club Worldwide podcast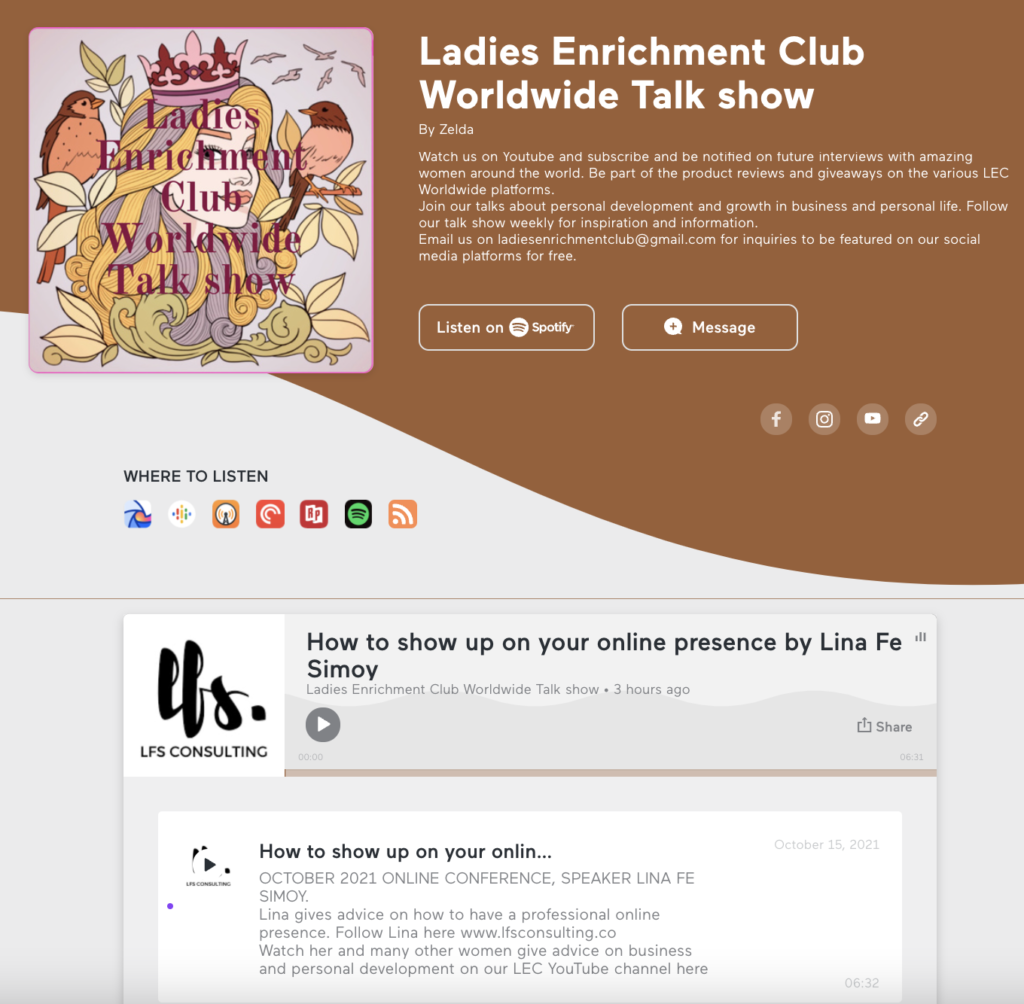 The video may be viewed at the LFS Consulting YouTube Channel. The link to individual conference videos are available here.
Listen via Spotify