In line with the Women's Month celebration, I have had the opportunity to interview the person behind LFS Consulting – Lina Fe Simoy, Founder & Managing Director – a woman of vision, resilience and…true grit! 
Dann: Hi, Lina! Thank you for having me here. It has been a while! Last time we saw each other was pre-Covid during our theater production in January 2020. How are you?
Lina: Hi, Dann! We are living in a time of uncertainty, but we are coping relatively well. Congratulations on your recent recording contract! My way of coping is keeping my mind active, trying to be healthy, and staying in close touch with people dear to me.
Dann: I am glad you are doing well as always. Also, thank you! Now to proceed to the beefy portion of this short interview, Lina, tell me about LFS Consulting… what inspired you to start the company? 
Lina: The company started with the idea of essentially combining the mission of human capital development with the immense potential of the internet economy: LFS Consulting was set up, in fact, to identify talented professionals whose skills could be fruitfully harnessed to support dynamic businesses in a variety of sectors, right across the globe, through the sheer power of smart coordination, proper know-how and…the World Wide Web!
Dann: What are the aspects you love the most about what you do?
Lina: Firstly, given the nature of our business model, the world is our "office", no physical walls are there to limit us. Secondly, although we technically specialize in "human resource management and development, social media marketing, and online business process optimization" (as per our website), we essentially empower individuals to be globally competitive and create growth opportunities and value for our clients. Overall, it's a pretty rewarding thought!
Dann: What would you consider to be one of the biggest challenges you have faced when you started the business? And how did you overcome it?
Lina: The biggest challenge was probably to overcome the fear of failure. Building a business is like putting yourself out there, risking, making yourself vulnerable, especially if you are passionate about what you are doing – as I definitely was. But accepting that risk can soon become your greatest strength: as long as you're doing something that's meaningful to you, in fact, you're bound to succeed and gain from it, at least in terms of experience and "lessons learned", in a spirit of constant self-improvement.
Dann: In relation to this month's celebration, you mentioned to me before this very interesting fact and I would like to hear your thoughts on how the majority of the people in your team, as well as your clients, are women.
Lina: That is true, but it was never intentional. It just so happened that I've been surrounded with strong, independent, talented women, whom I admire so much. It just made perfect sense for me to tap into their vast professional potential or have them as clients. I never intentionally searched for a gender-specific niche, but I did happen to become part of a group of global women entrepreneurs, with 450,000+ members. It's an amazing community of "global" soul sisters who just really support each other…almost real time!
Last year, we organized an online series entitled "LFS Consulting Features" where we featured women entrepreneurs sharing their experience and insights. The series was graced by the contribution of inspiring women, mostly from the USA and Europe. We are happy to continue and make it an LFS Consulting tradition.  
Dann: It has been a year since the pandemic started and so many things have changed. How has this impacted you and the company?
Lina: Frankly, LFS Consulting was in a way ahead of the trend that the pandemic has been inevitably accelerating, one that promotes lean, nimble organizations that rely on the Internet to connect and create value regardless of physical proximity. Many companies are also currently outsourcing the very business processes that LFS Consulting provides – ranging from social marketing to IT infrastructure maintenance to …
Dann: What do you think is your biggest contribution to the general workforce, and to the women in your company?
Lina: I try to help them find their true passion and harness their full potential: that's key to both personal and professional success. It's all about patiently identifying growth opportunities and pursuing them with perseverance and care.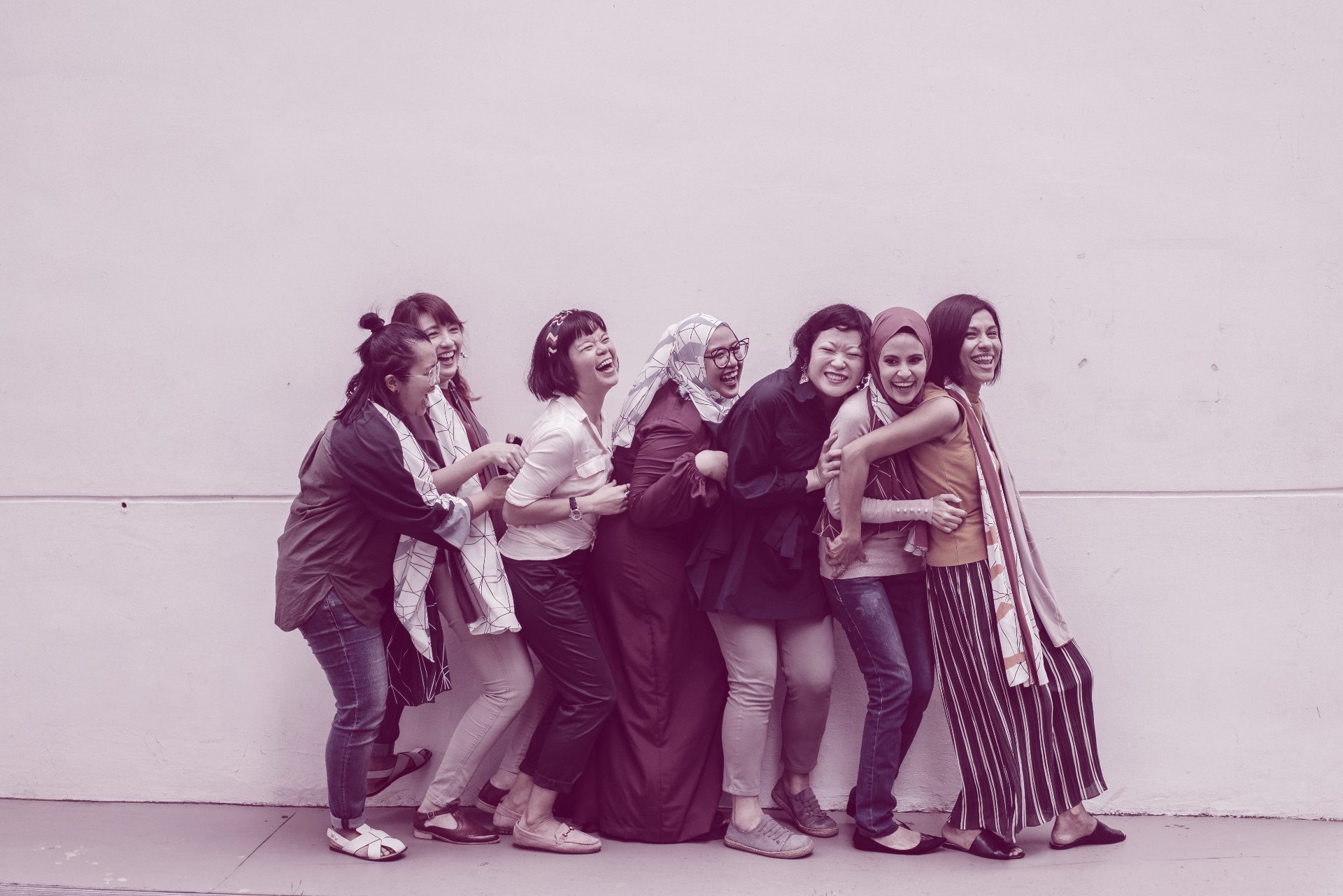 Dann: A few years from now, where do you see yourself and your company? What are your plans for the company after the pandemic is over?
Lina: I see the company still pursuing its mission and growing further, expanding its network of clients and professionals. I am a strong believer in win-win partnerships and shared success – the only kind of success that is truly sustainable, profound and rewarding. Also, creating jobs in parts of the world that are immensely rich in often-untapped human capital is a major motivation.
Dann: Last question, what advice would you give to the young women of your company and of our society?
Lina: Be kind to yourselves, and work every day on what you can control, pursuing what you believe may be the very best version of yourselves, without concern for the constraints that society and its pockets of patriarchy, prejudice, ignorance and envy often impose. Also, perfectionism is sometimes our greatest enemy: it's fine to embrace our imperfections. In recognizing our imperfections, we tend to grow into a better person because we know exactly where to improve ourselves, if we can. In any case, whatever happens, remind yourself that, as my little niece would say, 'ichokay' (baby-talk for "it's okay"): we go on, learning and growing along the way.
Pierre Dann Ampo is a musician, theater actor, and LFS Consulting contributor.
Read more about Lifestyle on LFS Consulting.