Screen recorders are programs that enable you to capture your screen easily and conveniently. These programs help you so that you do not end up directing your mobile phone's camera to the computer screen.
Moreover, a screen recorder also records the audio and the program you have executed to capture the conversation.
Throughout the years, screen recorders gained a lot of popularity in the gaming community. The program has been beneficial to e-sports professionals to record their games, from Counter-Strike to Mobile Legends. Screen recording has also evolved to live-streaming platforms to produce various content such as the Korean eating show Mukbang or online music sessions.
Benefits of screen recording for VAs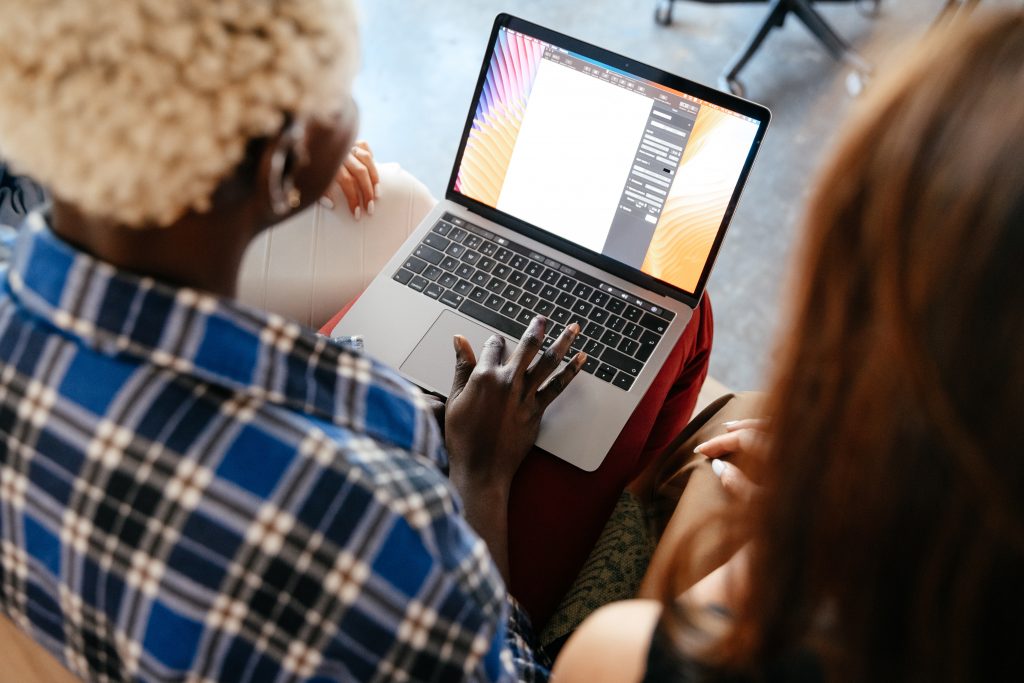 As virtual assistants, why is it highly recommended to screen record our transactions with our clients?
1. To assure quality services to our customers. When we review our recordings, we will be able to improve points more accurately.
2. To assure safety between the client and the assistant. Screen recorders help prevent cases of harassment (may it be sexual, physical, or verbal) that may occur either way.
Before installing these programs, ensure that you have adequate space to install the software and store the screen recordings. Having online drives or cloud storage is recommended so you do not end up crowding your local storage.
3 best free screen recording programs
Now here are my top 3 free screen recording programs you might want to check out!
Note these are based on the following criteria:
a. Not demanding in terms of hardware.
b. Free. No Extra Costs.
c. No malicious ads.
d. Easy to maneuver around.
e. No watermarks.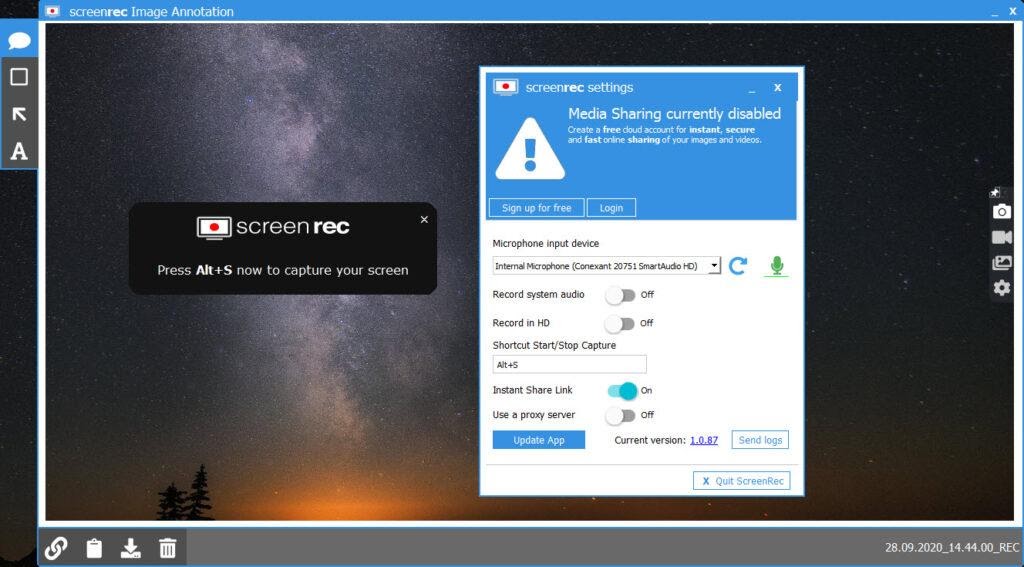 ScreenRec is a program that boasts 90,000 active users, 1 million screenshots, and 2 million screen recordings. Compared to some of the selections in this list, this program caters more to the business industry (developers, customer support, designers, etc.) With this program, you may save your recordings to your drives or cloud storage (free storage of 2GB).
(Note: Be sure to register an account to bypass the 5-minute time limit and to access your free 2gbs of free storage)
System Requirements:
OS: Windows 7,8, 8.1, 10, OS X El Capitan, macOS Sierra, macOS High Sierra, macOS Mojave, Linux Mint, Ubuntu, Linux Manjaro.
RAM: At least 1 Gb.
Processor: At least Intel Core i3 or equivalent.
Hard Disk: At least 300 Mb of free space.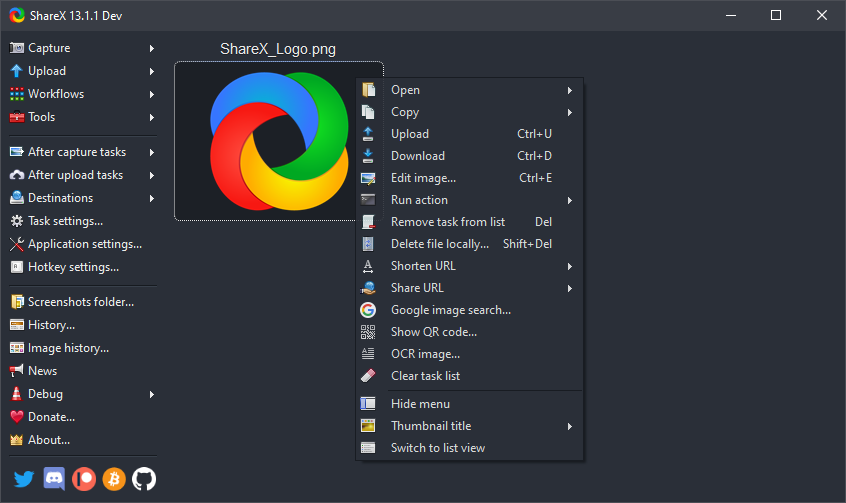 ShareX is an open-source screen recording program that has been in development for 13 years. The program boasts numerous capturing methods that may fit whenever you need for public or private consumption.
System Requirements:
CPU: Info.
RAM: 100 MB.
OS: Windows XP Service Pack 3.
VIDEO CARD: Info.
SOUND CARD: Yes.
FREE DISK SPACE: 150 MB.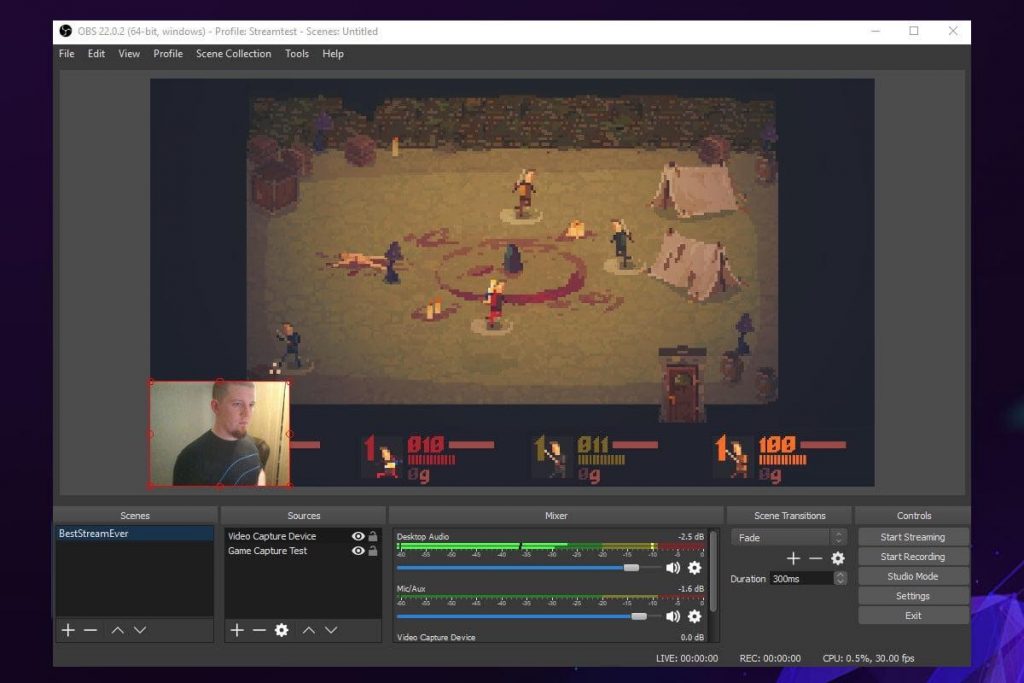 OBS Studio is arguably the most popular screen recording software on the internet—as many gamers and professionals alike use it for various purposes like live video productions and streams. Like ShareX, OBS Studio is a free, open-source program that boasts a straightforward interface to maneuver around with.
On top of this, the software does not require you any account creation. You simply install, tweak a few settings, and record. Among the 3, this program is the more hardware demanding one. Regardless of the resource demand, the quality output of the program is top-notch.
(Note for lower-end computers: "The CPU requirements vary considerably depending on the chosen encoder, resolution, FPS and your scene complexity. Try the Tools -> Auto-Configuration Wizard in OBS itself to find appropriate settings for your specs.")
OS: Compatible with Windows, Mac, and Linux.
CPU: AMD FX series or Intel i5 2000-series processor (dual or 4-core preferable) or higher.
GPU: DirectX 10 capable graphics card.
RAM: At least 4 GB of RAM (recommended, but not necessary)
Read more about Science and Technology on LFS Consulting.